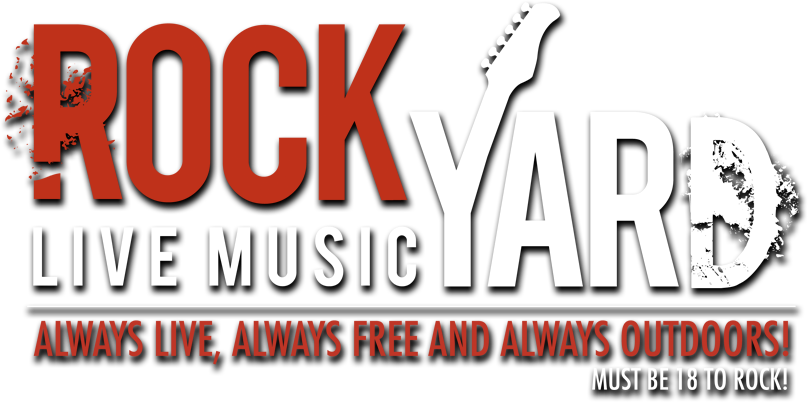 The Rock Yard outdoor concert stage is an amphitheater-style area featuring two side-by-side stages holding audiences of passionate music fans. The Rock Yard runs from Spring to Fall and is always live, always free, and always outdoors. New beer and drink specials (often themed to the bands performing on stage) are offered weekly. Guests must be 18 and older to rock. Runs from 7 p.m. to 11 p.m.
(Fantasy Fireworks) with accompanying music simulcast on KPLM The BIG 106.1FM
June 30 (Thurs) 9:00 p.m.
TOXICITY
(System of a Down Tribute) with Steel Rod
July 1 (Fri)
RENEGADES OF RAGE
(Rage Against the Machine Tribute) with Rock Stallion
July 2 (Sat)
URGENT LA
(Foreigner Tribute) with Triple 7
July 8 (Fri)
1,000 HP
(Godsmack Tribute) with Thank You Drive Thru 
July 9 (Sat)
The Heart of Rock and Roll
(Huey Lewis and The News Tribute) with Know Illusion
July 15 (Fri)
Faux Fighters
(Foo Fighters Tribute) with 212 Band
July 16 (Sat)
Whole Lotta Rosies
(AC/DC Tribute) with Almost Famous
July 22 (Fri)
Space Oddity
(David Bowie Tribute) with Rock Zone
July 23 (Sat)
Matchbox Twenty Too
(Matchbox 20 Tribute) with Lifetime Rockers
July 29 (Fri)
Robert Plantnation
(Led Zeppelin Tribute) with Steel Rod
July 30 (Sat)