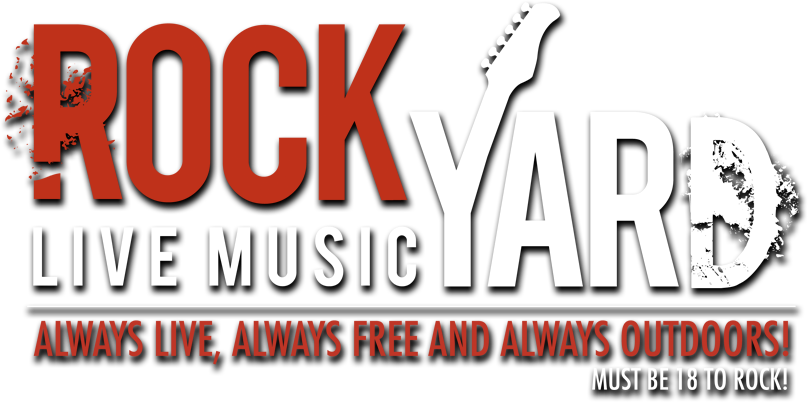 The Rock Yard outdoor concert stage is an amphitheater-style area featuring two side-by-side stages holding audiences of passionate music fans. The Rock Yard runs from Spring to Fall and is always live, always free, and always outdoors. New beer and drink specials (often themed to the bands performing on stage) are offered weekly. Guests must be 18 and older to rock. Runs from 7 p.m. to 11 p.m.
Oasus
(Oasis Tribute) with Thank-U-Drive Thru
Aug 5 (Fri)
Fishbone
Rock Yard on Steroids with Steel Rod
Aug 6 (Sat)
Weezerton
(Weezer Tribute) with Brobots
Aug 12 (Fri)
Don't Push
(SublimeTribute) with Dick the Citizen
Aug 13 (Sat)
Hey! Ho! Let's Go!
(Ramones Tribute) with Echo Love Chamber
Aug 19 (Fri)
Appetite for Destruction
(Guns and Roses Tribute) with Steel Rod
Aug 20 (Sat)
Love Drive
(Scorpions Tribute) with Anthem Rod
Aug 26 (Fri)
Miller Time
(Steve Miller Tribute) with Lifetime Rockers
Aug 27 (Sat)
Ragdolls
(Aerosmith Tribute) with Almost Famous
September 2 (Fri)
Escape
(JourneyTribute) with Know Illusion
September 3 (Sat)